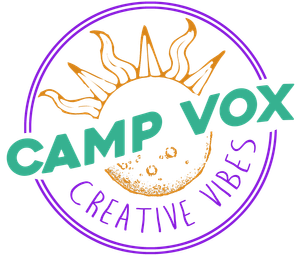 Sign up HERE for news on workshops and events!
Need a new Songwriting Journal? Here's one that we love, designed by our friend Stolie!
Monthly Deep Dives on Patreon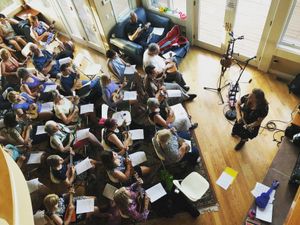 Monthly Group Zoom Workshop!
Sign up at Patreon.com/victoriavox to join (just $3/month)! Once a month we "Deep Dive" into learning a song: form, changes, chord options, melody, strum pattern ideas, transposing, making a lead sheet, etc... 100% fun.
Past Workshops
January 2022 - Songwriting Workshop (sold out)
February 2022 - Songwriting Workshop (sold out)
February 2022 - Black Cat Children's Songwriting Workshop
March 2022 - Songwriting Workshop (sold out)
June 2022 - Songwriting Workshop at Kamloops Ukulele Festival
July 2022 - Songwriting Workshop at Durango Ukulele Festival
October 2022 - Songwriting Workshop at Reno Ukulele Festival
October 2022 - Online Songwriting Seminar (Canada)